Recently, I've been thinking a lot about how I came to be what I am today. Like a lot of people who cook or bake, I was heavily influenced by my Grandmas, specifically my Dad's Mom. I spent a lot of time with her growing up. And since she had grown up in her father's bakery, she was frequently baking something. I have so many memories of her working away in the kitchen.
When I was around 10 years old, my Grandma decided to put together a family recipe book. The type of cookbook that is frequently made in churches and neighborhood associations - a community cookbook. She gathered recipes from her family, submitted by mail and compiled them using this old Word Processor (before everyone had a computer). She had them printed and bound and sold them for $5 a piece. I have one and my dad and probably every other person in my family. It was "published" in June of 1988. Although my copy is a little worse for the wear, I somehow managed to keep up with it for the past 30 years.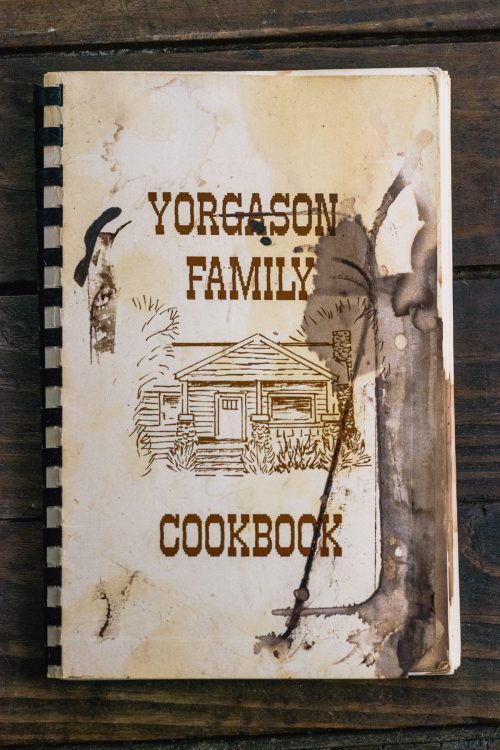 A couple of weeks ago, I pulled out that old recipe book. It had gotten stuffed behind all my new shiny cookbooks and forgotten in the back of my cabinet. Most of the recipes are from people I don't know, my Grandma's aunts and cousins - people from distant places. There are a handful that I recognize as dishes my Grandma served frequently.
Each recipe feels like it's a signature of the person who submitted it. Some are detailed and created from scratch, others have a can of this and a box of that all thrown together, but all of them have a memory tied to them. The memory of Sunday dinners and potlucks and special occasions.
Being gluten free and dairy free, I can't really eat any of the recipes from this book. So I decided to start on a project of converting some of these old recipes into something I can eat and modernizing them a little bit with some new ingredients and photos. All of this has inspired me to start the Community Cookbook Project.
So today marks the beginning of my new project, converting old community cookbook recipes into more modern iterations. It seems fitting, since this month marks the 30th anniversary of the release of my Grandma's cookbook.
The first recipe I am making is Lemon Squares submitted by Trudie Vogelsberg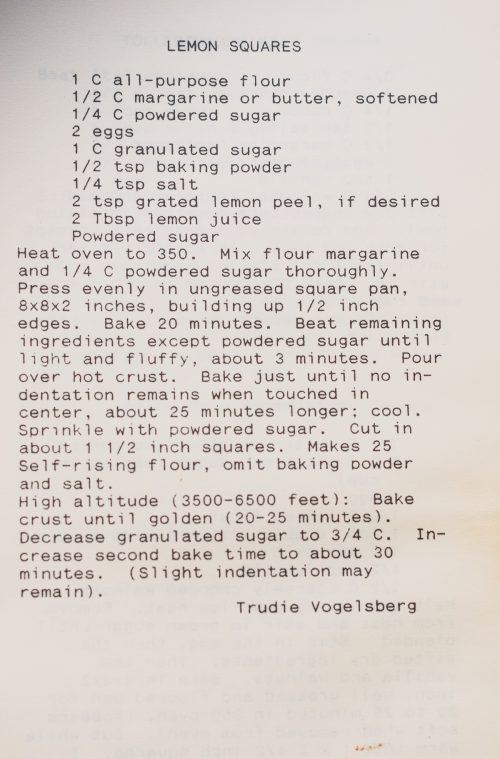 So, for the first pass, I am following Trudie's recipe exactly, but exchanging flour and butter for GF 1-to-1 and coconut oil. Halfway through the process, I begin to panic because it seems like things are going wrong. The crust is burning and it's not nearly to 20 minutes. I go ahead and mix up the lemon topping and dump it in. Put it back in the oven then things got even more panicky. The top of the lemon stuff started turning brown very quickly, like at 15 minutes not 25. So when it reached the point where the top was set, I removed it from the oven and set it aside to cool. I had actually given up hope at this point, because it seemed like I ruined the recipe. What do you do when you ruin your baked goods?? I take a nap.
When I woke up from my nap, I decided to turn to my good friend the internet to see what had gone awry in my recipe. Only to find there are SO many people out there using Trudie's recipe ;). It turns out this recipe is EVERYONE's secret family Lemon Bars recipe, including Betty Crocker who published it in her cookbook. That B$*#ch! LOL!
The bars actually were not ruined (see a nap always helps). I sprinkled on the sugar and you couldn't even see the brown anymore. They didn't taste burnt at all. See evidence below: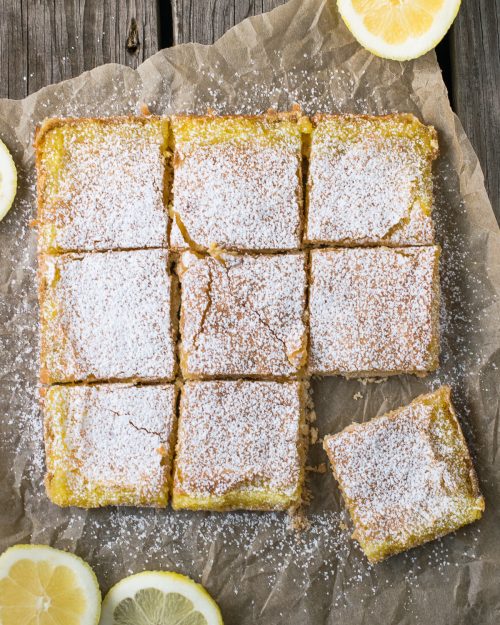 While these bars were good, they were not really lemon-y. There was a lot of sweet hiding the lemon flavor. And a lot of crust, too. In fact, the bars though baked in an 8x8 pan were at least 50% shortbread crust. I think that amount of yummy crust can support a lot more lemon topping. So it's time to tweak the recipe.
Recipe
Ingredients
½

Cup

+ 2 tablespoon Coconut Oil

½

Cup

Powdered Sugar

½

teaspoon

Salt
For the filling
3

Eggs

1 ¼

Cup

Sugar

1

Tablespoon

Lemon Zest

½

Cup

Lemon Juice
Instructions
Preheat oven to 350. Line an 8x8 pan with parchment paper.

In a medium bowl, combine all the crust ingredients and work together with a fork until it has small crumbles. Dump into prepared pan. Press down with your hands working the crust all the way to the edge. Bake in preheated oven for 13-15 minutes.

While the crust is baking, prepare the lemon filling.

Combine all filling ingredients in the bowl of an electric mixer. Beat on medium-high speed for 3 minutes. Scrape down the bowl. Pour directly onto hot crust as soon as it's out of the oven.

Return the pan to the oven and bake an additional 20-25 minutes until top does not indent when gently touched.

Remove from oven. Immediately sprinkle with powdered sugar. Cool in pan 1-2 hours. Cut and serve.

Store in refrigerator.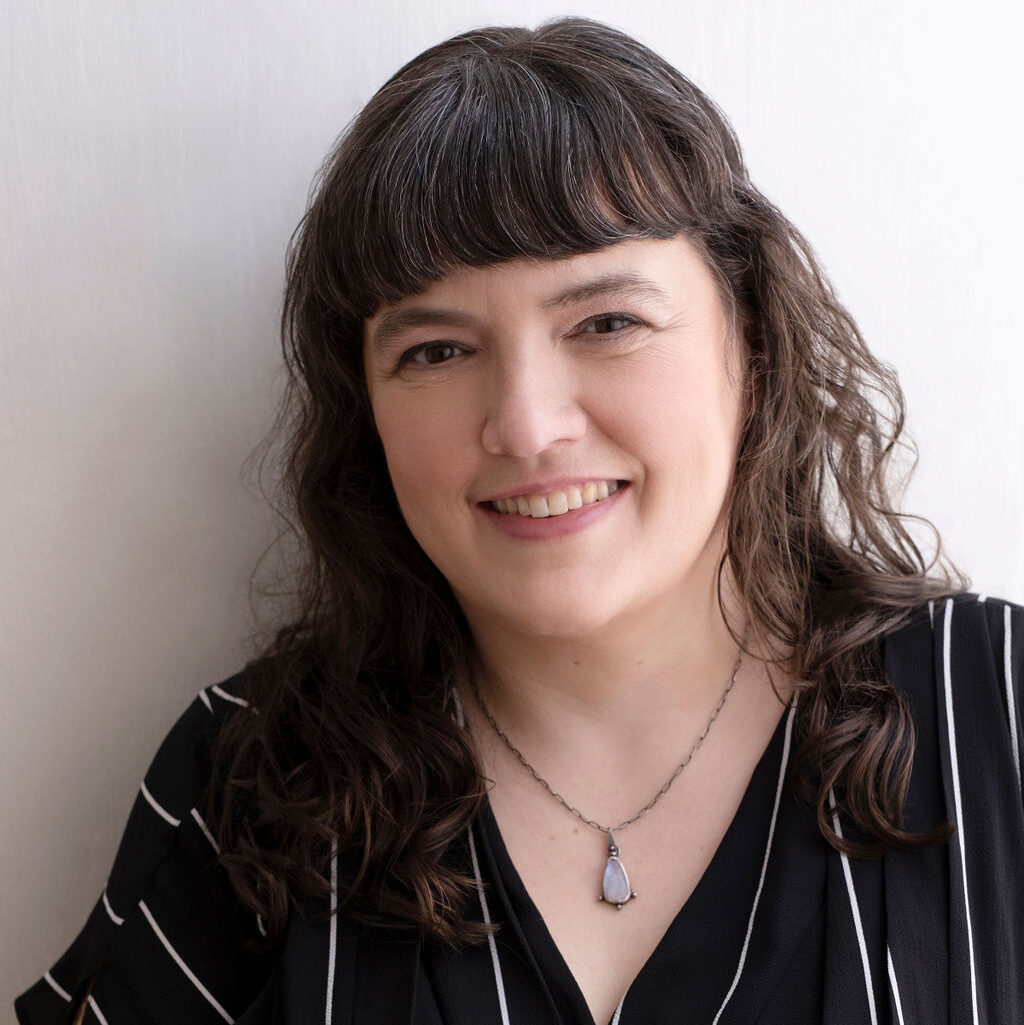 Tiffany is the recipe developer, stylist and food photographer behind Well Fed Baker. As a lifelong baker who had to go gluten free and dairy free in 2016, Tiffany strives to share allergen friendly recipes that never feel like they are free from anything.