Is it even really summer if you're not eating corn? Most of the time, I'm posting cornbread cakes and corn muffins, but I love corn in every form. This delicious soup is the perfect tribute to corn. It's simple and the corn flavor really shines through. It's also great that it doesn't require an oven, since my A/C went on the fritz two days ago and it's getting hot in here. Last night it reached 84 degrees inside my house with all the fans on full blast, so there was no way I was turning the oven on to add to the heatwave.
Luckily, I was able to score an instant pot on Amazon Prime Day this week. I've been wanting one for a couple of years. I know I am the last person alive to get an instant pot, but I have one now and this Corn Chowder is the first thing I cooked. It seemed like the perfect thing to try, since I recently cooked it on the stove, so I had a reference point for how it should taste. That instant pot did not disappoint. It didn't save me any time on cutting vegetables ;), but all in all, I would say I save about 40 minutes on cooking this meal. Plus there was no standing over the hot stove, so win-win! YAY Instant Pot!
Without further ado, please enjoy this summer Corn Chowder (with instructions for stovetop and instant pot cooking).
Recipe
Ingredients
3

Tablespoon

Olive Oil

1

Medium Onion

diced

1

pound

Potatoes

cut into ½" cubes

4

Cup

Vegetable

3

Cup

Corn

about 5 ears, either fresh or frozen

2

Cup

Unsweetened Coconut Milk

3

Tablespoon

Gluten Free 1-to-1 Flour

2

teaspoon

Salt

1

teaspoon

Black Pepper

Garnish with Vegan shredded cheese and chives
Instructions
Stovetop Directions
Place a large soup pot or Dutch oven over medium heat. Add butter or oil to pan. Once butter is melted, add the onion. Cook for about 5 minutes, stirring occasionally, until onions are soft. Add the potatoes, stock and 1 teaspoon salt. Bring to a boil. Cover and cook for 15 minutes. Add the corn and cook an additional 15 minutes. Whisk in the flour until completely dissolved. You will notice the juices getting thicker. Remove from heat. Add the milk. Season with salt and pepper to taste.
Instant Pot Directions
Turn the pot to saute and add the oil to the pot. Add the onions and saute, stirring occasionally until they are soft. Add the potatoes, corn, stock and 1 teaspoon salt to the pot. Sealing the lid and close the steam vent. Turn to pressure cook on high (more setting) for 10 minutes. Once it's done cooking, release the steam from the vent. Open the pot and whisk in the flour. Then stir in the milk. Season with salt and pepper to taste.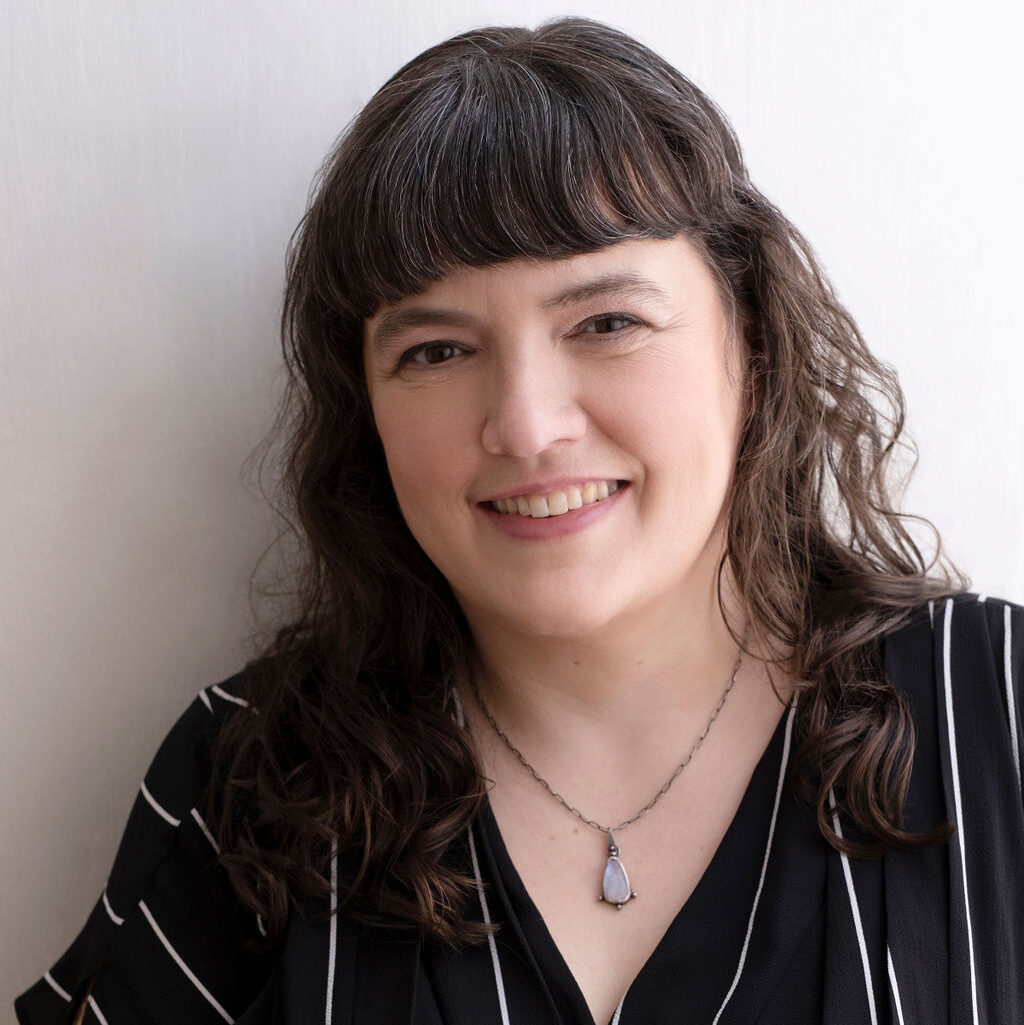 Tiffany is the recipe developer, stylist and food photographer behind Well Fed Baker. As a lifelong baker who had to go gluten free and dairy free in 2016, Tiffany strives to share allergen friendly recipes that never feel like they are free from anything.