If there is one thing that Instant Pot does amazing, it's soup. In (usually) less than an hour you can have a delicious bowl of soup that tastes like it has been simmering for hours on the stove. Gluten free people spend a lot of time cooking, so why not make it easier on yourself with the help of an instant pot.
If you're looking for even more soup ideas, check out my post for 25 best gluten free & dairy free soups!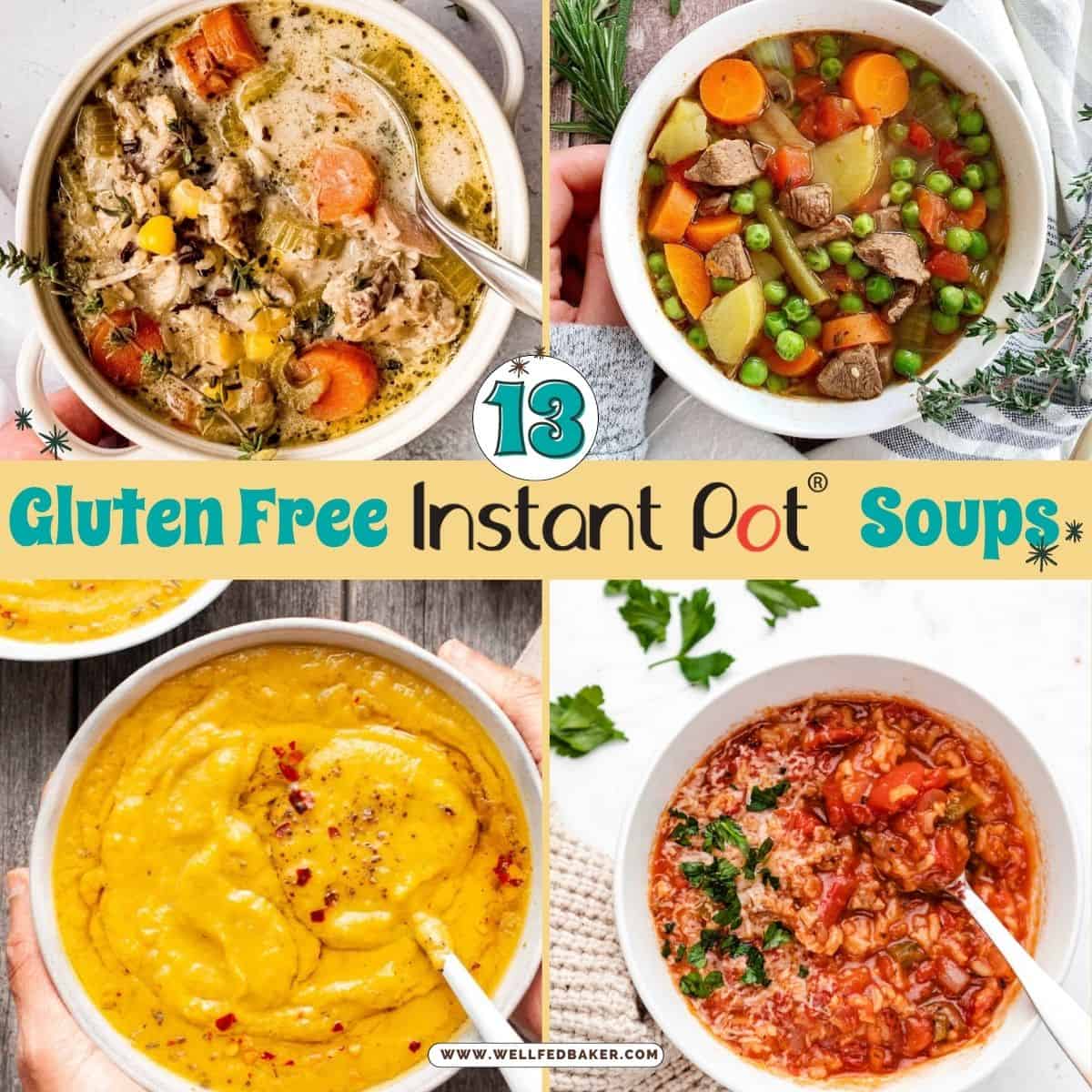 Jump to:
Why You'll Love Making Soup in the Instant Pot
You can saute your vegetables in the pot before the pressure cook cycle.
Cooking time is reduced from hours to minutes.
No stirring is required.
One pot cleanup after dinner.
Has a keep warm function if you want to cook ahead of time.
How do I make soup in the Instant Pot?
Although many Instant Pots have a soup button, most of the recipes below use the high pressure setting for cooking. In many cases, you will first use the saute setting to soften your aromatics. Then add the remaining ingredients and pressure cook for the allotted time. Release the pressure as indicated in the recipe (quick release or natural release). Then serve! It's so easy to make soup in the Instant Pot.
How do you store leftover soup?
If you will eat the soup within a few days, store it in an airtight container in the refrigerator. Most soups will last about 4 days if refrigerated.
Soup is also great for freezing. Whether you want to store as a batch for a large group or in individual servings, the first step is cooling the soup in the refrigerator. Once the soup has chilled, transfer it to a freezer bag and place in the freezer laid flat for better storage. If you want to freeze individual servings, I recommend souper cubes. Transfer the chilled soup to the cubes, freeze, then move the cubes to a freezer bag or container for long term storage.
When you're ready to reheat frozen soup, simple thaw in the fridge overnight then reheat on the stove or in the Instant Pot.
How do you reheat soup in the Instant Pot?
Set your Instant Pot to saute mode. Add the cold soup. Cook, stirring occasionally, until the soup is reheated to at least 165 degrees.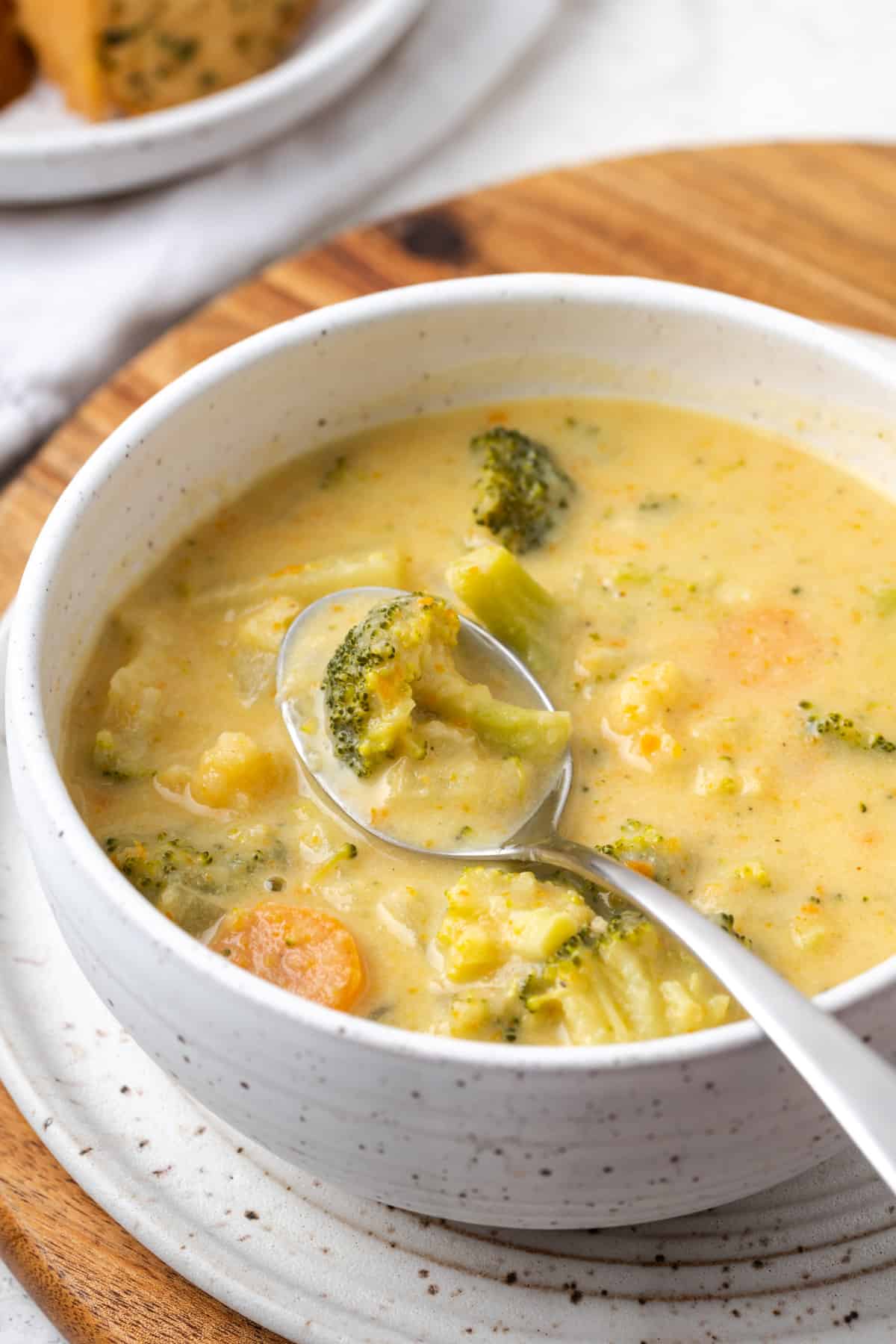 Tips for Instant Pot Soup Success
Be mindful of ingredients that can cook quickly and fall apart - noodles, rice, canned beans, etc. Add those items after the pressure cooking has completed.
If you need to thicken your soup, add the thickener after the pressure cooking has completed. The soup will still be plenty hot to activate the thickener.
Likewise with dairy products. If your soup needs milk, cheese, sour cream or cream cheese (even if they are non-dairy versions), add them after the pressure cooking has completed.
Never overfill your Instant Pot. There are markings inside the pot to indicate the max fill line.
Take care when releasing pressure from the Instant Pot. The steam (and sometimes spray) released is very hot and can easily burn you.
If your soup needs to be pureed, use an immersion blender. It is much easier (and safer) than trying to transfer the soup to a regular blender.
Instant Pot Gluten Free Soups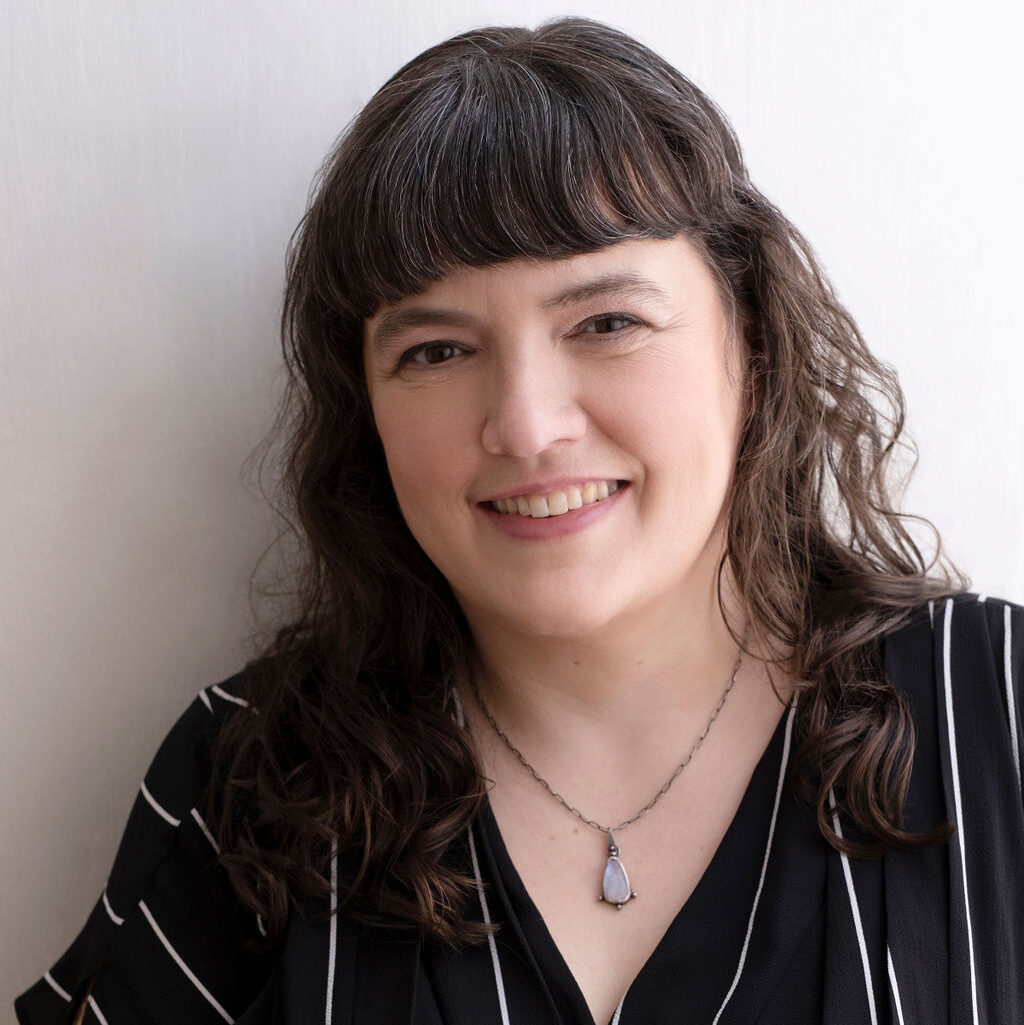 Tiffany is the recipe developer, stylist and food photographer behind Well Fed Baker. As a lifelong baker who had to go gluten free and dairy free in 2016, Tiffany strives to share allergen friendly recipes that never feel like they are free from anything.