Lemon pound cake has always been one of my favorite desserts. If you feel the same, then this gluten free lemon pound cake is for you. It is velvety and moist and I swear no one who tries it will have any idea that it is gluten or dairy free. This cake also gets some of its sweetness from the addition of honey, which pairs perfectly with lemon. I think you will love this cake as much as we do!
Ingredient Notes
Gluten Free 1-to-1 Flour Blend - I use Bob's Red Mill 1-to-1 Flour for this recipe. It's a great blend for cookies, cakes and muffins. You can use the flour blend of your choice, but make sure it includes xanthan gum. For best results, weigh your flour if possible.
Baking Powder - Leavning agent to keep the cake light.
Salt
Butter - I use Miyokos or Country Crock Plant Butter for this recipe. You can also use dairy butter if you're not dairy free.
Sugar
Wildflower Honey - The honey flavor here pairs beautifully with the lemon. Plus, honey draws moisture from the air as it sits, so it will keep the cake moist for days.
Olive Oil - I use extra light olive oil for this cake. You can substitute with any light flavored cooking oil. The combination of oil and butter in the recipe allows for more moisture overall.
Lemon Zest & Juice - You will need the zest and juice from one lemon. When zesting, taking care not to cut into the white rind which will give a bitter flavor.
Eggs - Eggs provide the structure for the cake. I have not tried this recipe with an egg substitute. If you do, please let me know how it turns out in the comments below.
Milk - I use coconut milk in this recipe, but you can use any non dairy or dairy milk in the same measure.
How do you make a moist lemon cake from scratch?
In cake making the order of ingredients and mixing are crucial to your final result.
This recipe uses the creaming method. First, you will beat the butter in a stand mixer until it is smooth and creamy. Then you will add the sugar and beat until the mixture is light and fluffy. This is the step that creates the air bubbles that make the cake rise. Next, you will add the honey. Honey is mostly comprised of sugar and just a little liquid, so it should go in after the sugar. Then you add the oil. The oil will provide the emulsion that allows more liquid and sugar into the cake. Once all of that is well mixed, add the eggs one at a time. Eggs are here to provide the protein structure that sets the cake. From the time you add the eggs, the mixing is no longer creating new air bubbles.
After the eggs, you add a little more than half of the flour. This gives the flour a chance to be coated in fat before the liquid goes in. This makes the flour absorb less liquid and creates a moist cake result. Then add the liquid, followed by the remaining flour.
What makes a pound cake different from a regular layer cake?
Originally pound cakes were made using a pound of flour, a pound of sugar and a pound of butter. This is where the name pound cake comes from. As you can imagine, that recipe would provide a huge amount of batter. Equal weights of ingredients like the original pound cake are known as balanced recipes in baking science.
Pound cake is also made with butter usually, which provides a tender and dense crumb. In this cake, we use both butter and olive oil. The oil contains emulsifiers, which help the batter handle more sugar and liquid, both of which make the cake extra soft and moist.
How do you get a Bundt cake out of the pan without it sticking?
The key to an easy release is prepping the pan properly before baking. Do not use cooking spray. Every nook and cranny needs to be coated with shortening. Then you sprinkle about a tablespoon of gluten free 1-to-1 flour in the pan and shake it all around until all of the grease is coated with flour. Dump out any extra flour and give the pan a little bang on the counter to get the extra flour off. You want an even light coating of grease and flour. Too much flour will leave a white coating on the outside of your cake.
If you have a particularly intricate cake pan, you can try melting your shortening and brushing it into the pan. But work quickly and then place the pan into the freezer to cool the shortening again, otherwise it will all run to the bottom of the pan.
Once your cake is out of the oven, cool it about 15 minutes inside the pan. Before flipping it out, you can use a soft implement, like a small spatula, to work around the edges to make sure they aren't stuck, but if your pan has been properly greased and floured, this should be necessary. Place a plate or cooling rack over the open side of the pan, then quickly flip it over. Usually the cake will fall right out. If it doesn't, give a little jiggle (not too much). If it is still stuck, turn it back open side up and bang the bottom a few times on the counter and try again.
How do you store leftover cake?
This gluten free lemon pound cake should be stored in an airtight container, like a cake keeper, at room temperature. It should last 3-4 days.
If you love lemon flavor, check out these other great recipes!
Gluten Free Strawberry Lemon Scones
Gluten Free Limoncello Italian Lemon Meltaway Cookies
Gluten Free Lemon Poppyseed Waffles
Gluten Free Lemon Poppyseed Muffins
#communitycookbookproject – Gluten Free Lemon Squares
To pin this recipe for later, click the save button on any image in this post or the recipe card. Please tag me @wellfedbaker on Instagram if you make this recipe!
Ingredients
For the cake
1 ¾

Cup

Gluten Free 1-to-1 Flour Blend

259 grams, I use Bob's Red Mill

2

teaspoon

Baking Powder

½

teaspoon

Salt

6

Tablespoon

Vegan Butter

I use Miyokos or Country Crock Plant Butter

1

Cup

Sugar

⅓

Cup

Wildflower Honey

⅓

Cup

Extra Light Olive Oil

1

Tablespoon

Lemon Zest

from 1 lemon

3

Eggs

¼

Cup

Lemon Juice

6

Tablespoon

Milk

Non-Dairy or Regular
For the glaze
2

Cup

Powdered Sugar

sifted

2

Tablespoon

Lemon Juice

2

Tablespoon

Milk

Non-Dairy or Regular
Instructions
Preheat oven to 325F degrees.

In a medium bowl, combine flour, baking powder and salt. Mix well and set aside.

Add the butter to the bowl of an electric mixer. Beat for 2 minutes on medium speed until the butter is smooth and soft. Scrape down the bowl.

Add the sugar to the butter. Beat for 3 minutes on medium high speed until light and fluffy. Scrape down the bowl.

Add the honey and beat for 1 minute more. Scrape down the bowl.

Add the olive oil and lemon zest and beat on medium speed for 1 minute.

Add the eggs one at a time, beating for 30 seconds between each addition. Scrape down the bowl and make sure all of the ingredients are evenly mixed.

Combine the lemon juice and milk together and set aside.

Turn your mixer to the lowest setting. Add about ½-2/3 of the flour mixture. Then add half of the liquid. Add the remaining flour and then the remaining liquid. Stir only until the flour is incorporated.

Scrape down the bowl and fold in any remaining dry ingredients with a spatula.

Set your batter aside to rest while you prepare your bundt pan.

Coat the bundt pan with shortening and flour (see instructions above).

Pour the cake batter into the pan and place into your oven on a middle rack.

Bake for 45 minutes in preheated oven.

Remove from oven and cool in the pan for 15 minutes. Flip over onto a cake or cooling sheet and remove pan. Let cool completely before topping with glaze.
For the glaze
Add the powdered sugar to a medium size bowl.

Add the lemon juice and milk and stir well until smooth.

Place your cake over a baking tray.

Pour the glaze slowly over the cake. Some will drip down but it will dry fairly quickly making a nice coating (kind of like glazed doughnuts).
Calories:
260
kcal
|
Carbohydrates:
44
g
|
Protein:
3
g
|
Fat:
9
g
|
Saturated Fat:
2
g
|
Polyunsaturated Fat:
2
g
|
Monounsaturated Fat:
5
g
|
Trans Fat:
1
g
|
Cholesterol:
31
mg
|
Sodium:
175
mg
|
Potassium:
34
mg
|
Fiber:
1
g
|
Sugar:
34
g
|
Vitamin A:
258
IU
|
Vitamin C:
3
mg
|
Calcium:
53
mg
|
Iron:
1
mg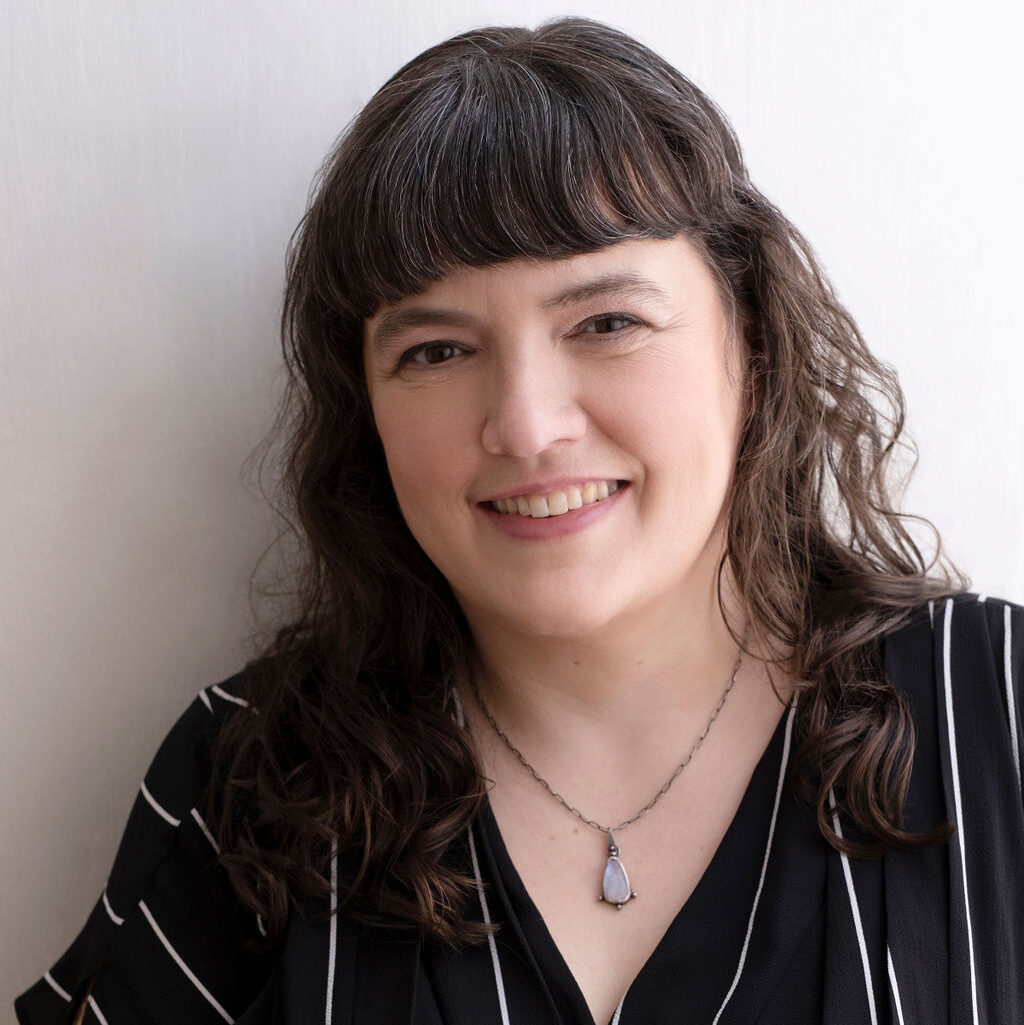 Tiffany is the recipe developer, stylist and food photographer behind Well Fed Baker. As a lifelong baker who had to go gluten free and dairy free in 2016, Tiffany strives to share allergen friendly recipes that never feel like they are free from anything.