Ever wonder what to do with leftover pumpkin puree? I know you've found a great recipe online that uses only ½ a cup of pumpkin and thought what can I do with the rest?
I hate seeing food go to waste, so I have rounded up this great collection of gluten free recipes that all use less than a full can of pumpkin puree, so you can put your leftovers to good use. Plus I've included storage instructions in case you want to save your pumpkin puree for another time, as well as a recipe for making your own homemade pumpkin puree which is so easy (and my son says better than the canned stuff).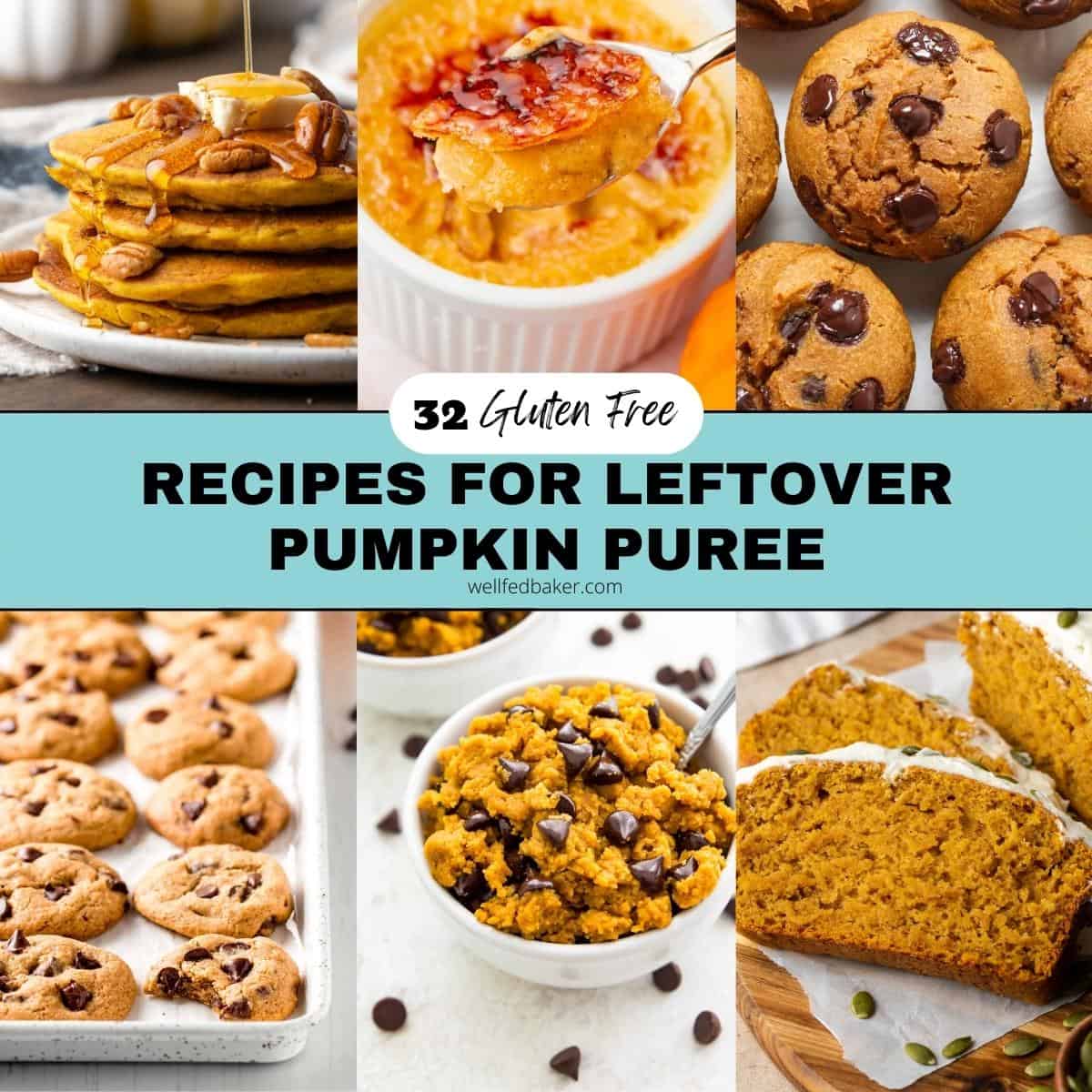 Jump to:
What is pumpkin puree?
Pumpkin puree is made up of cooked pie pumpkins that have been pureed. It has no other ingredients and is naturally gluten free.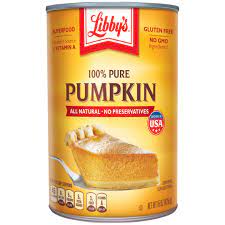 Where to buy pumpkin puree
You'll find cans of pumpkin puree in every grocery store in the US. They will normally be shelved with the pie fillings. Take care to get pumpkin puree instead of pumpkin pie filling as they are normally shelved together and look very similar.
FAQs
How many cups is 15 oz of pumpkin puree?
A 15oz can of pumpkin puree holds 1 ¾ cups.
How long does pumpkin puree last in the fridge?
When you have a partial can, move the leftover pumpkin to an airtight container and store it in the refrigerator. It will last about 5-7 days. The color may change slightly (a little darker and less vibrant orange), but as long as the smell is good and it has remained refrigerated it will be fine.
Can you freeze pumpkin puree?
Yes, right after use place the leftover pumpkin into a freezer safe bag or container. Store for up to a year. Thaw overnight in the refrigerator before use.
---
Pumpkin Breakfast Recipes
Welcome to our delightful collection of pumpkin breakfast recipes that will infuse your mornings with the warm and cozy flavors of fall. Whether you're looking for a quick weekday breakfast or a leisurely weekend brunch, these recipes will awaken your taste buds and make every morning feel like a harvest celebration.
---
Savory Pumpkin Recipes
Get ready to elevate your culinary game with our mouthwatering collection of savory pumpkin recipes that'll have you rethinking everything you thought you knew about this versatile gourd. These recipes will add a twist to your weeknight dinners, these recipes will have you falling for pumpkin in a whole new way.
---
Gluten Free Pumpkin Desserts
Indulge your sweet tooth without the gluten guilt with our scrumptious collection of gluten-free pumpkin desserts. We've whipped up a lineup of treats that are not only bursting with that beloved pumpkin spice flavor but are also friendly to those with dietary restrictions.
---
---
Snack Recipes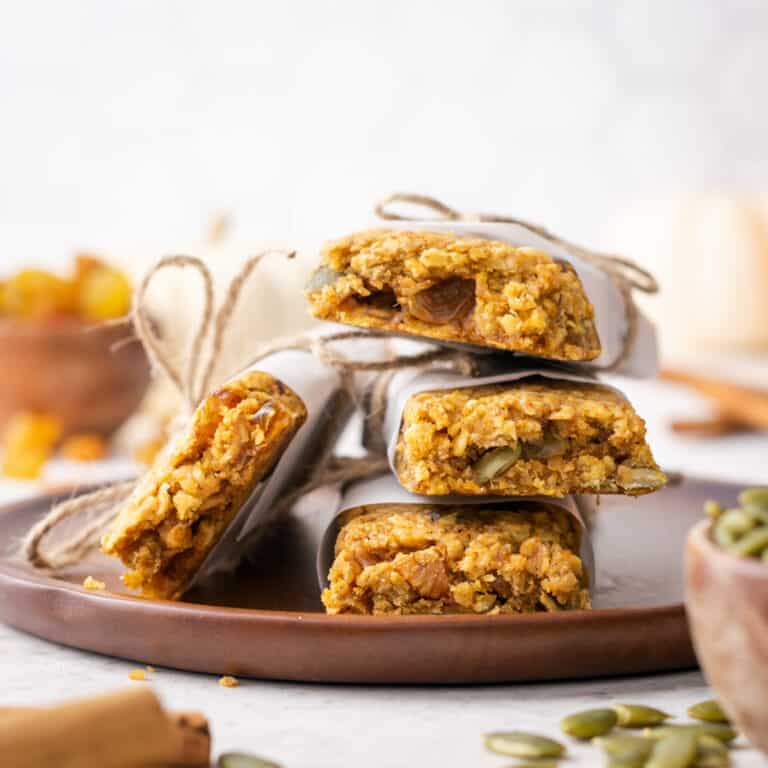 Pumpkin Granola Bars (VG + GF)
These gluten free granola bars are filled with the flavor of pumpkin pie.  Loaded with seeds, dry fruit and nuts, they make a great grab and go breakfast or snack to be enjoyed year round.
NEEDS ½ CUP
---
Drink Recipes
Peanut Butter Pumpkin Smoothie
Use your extra pumpkin in this creamy peanut butter pumpkin smoothie. It's so delicious it's sure to become a new favourite!
NEEDS ½ CUP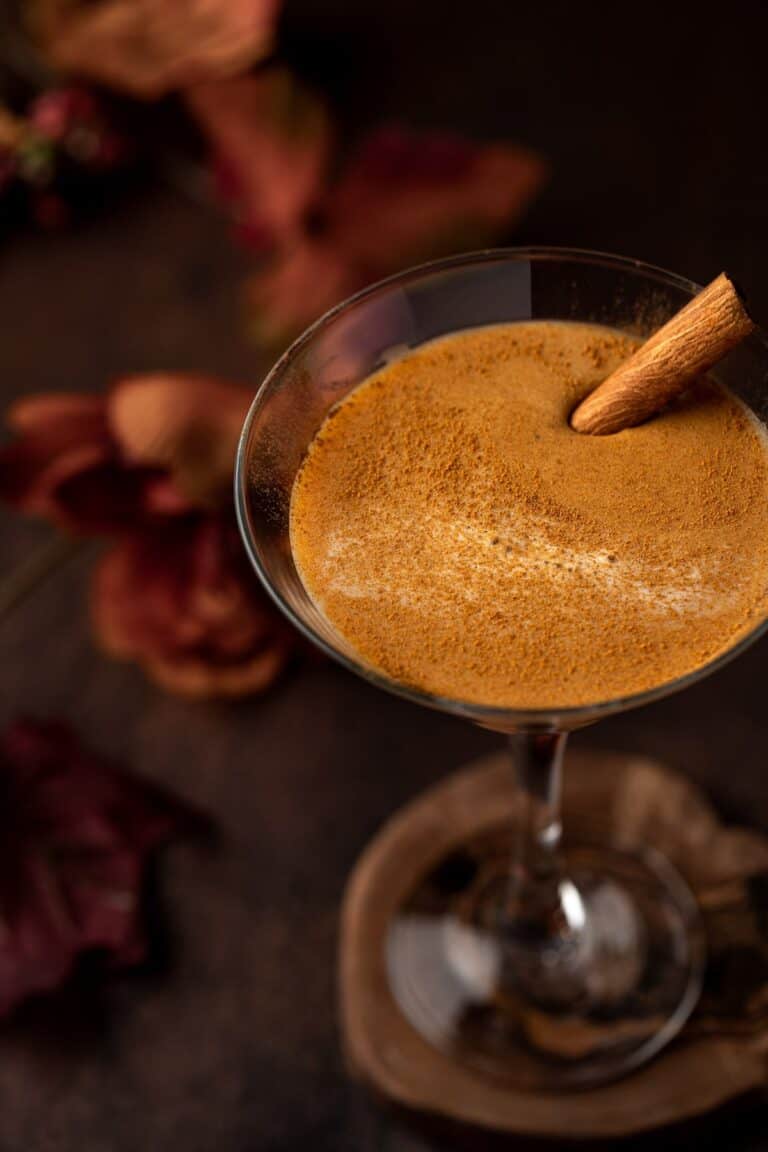 Pumpkin RumChata Martini
This creamy Pumpkin RumChata Martini is the perfect fall cocktail. Made with homemade pumpkin simple syrup, RumChata and vanilla vodka for a delicious after dinner dessert drink.
NEEDS 2 ½ TABLESPOONS
Recipe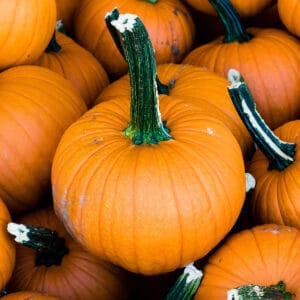 How to Make Pumpkin Puree
With our easy-to-follow guide, you can enjoy the pure essence of pumpkin in every dish, from pies to soups. Say goodbye to store-bought cans and savor the natural goodness of homemade pumpkin puree
Print
Pin
Rate
Equipment
Baking Sheet

Aluminum Foil
Instructions
Preheat the oven to 400 degrees. Line a large baking sheet with aluminum foil.

Remove the stems from your pie pumpkins.

Cut the pumpkin in half and use a spoon to scoop out the stringy center and seeds.

Place the pumpkin halves with the cut side down on your lined baking sheet.

Bake in the preheated oven for about 45 minutes or until you can easily pierce the outside of the pumpkin with a fork.

Remove from the oven. Once cool enough to touch, peel the skins off. They should be easy to remove.

Place the cooked pumpkin pieces into a large bowl and puree them with an immersion blender. If you don't have an immersion blender, you can also use a food processor or high speed blender.

Transfer the pumpkin puree to storage containers. Refrigerate for up to 7 days or freeze for up to 1 year.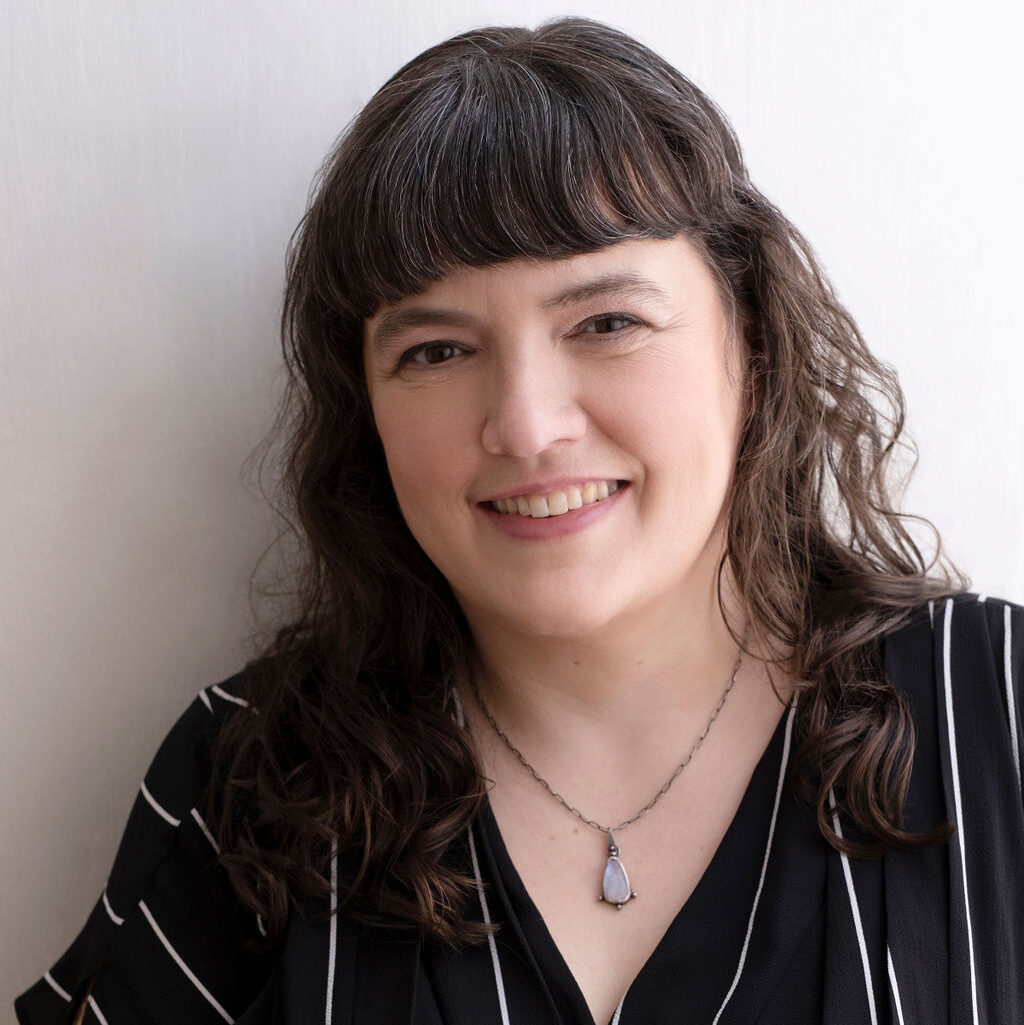 Tiffany is the recipe developer, stylist and food photographer behind Well Fed Baker. As a lifelong baker who had to go gluten free and dairy free in 2016, Tiffany strives to share allergen friendly recipes that never feel like they are free from anything.