POV: You saw a great recipe online that used about a half cup of pumpkin puree, so now you have an open can of leftover pumpkin. What will you do?
I hate seeing food go to waste, so I have rounded up this great collection of gluten free recipes that all use less than a full can of pumpkin puree, so you can put your leftovers to good use.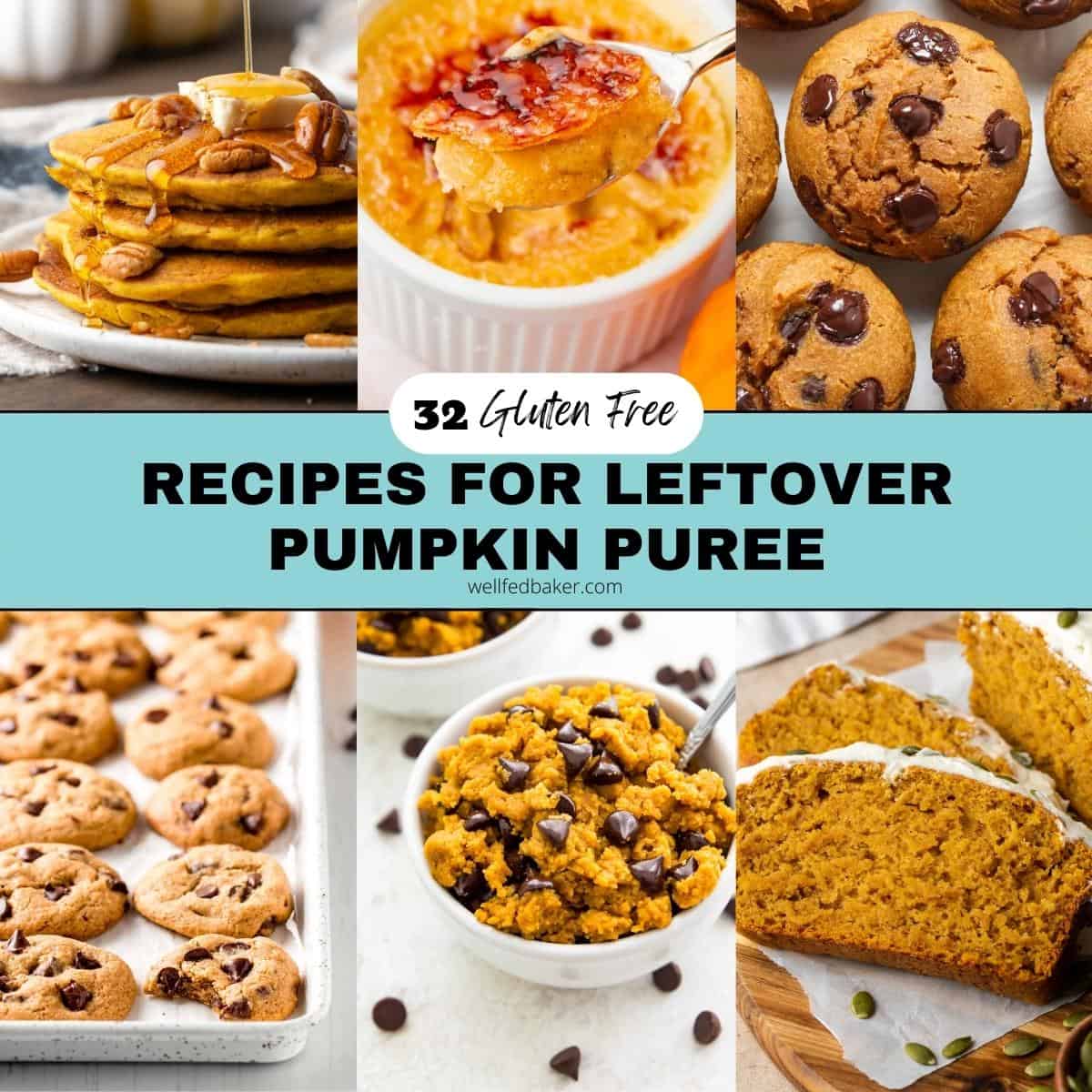 Jump to:
How many cups is 15 oz of pumpkin puree?
A 15oz can of pumpkin puree holds 1 ¾ cups.
How long does pumpkin puree last in the fridge?
When you have a partial can, move the leftover pumpkin to an airtight container and store it in the refrigerator. It will last about 5-7 days. The color may change slightly (a little darker and less vibrant orange), but as long as the smell is good and it has remained refrigerated it will be fine.
Can you freeze pumpkin puree?
Yes, right after use place the leftover pumpkin into a freezer safe bag or container. Store for up to a year. Thaw overnight in the refrigerator before use.
---
Breakfast Recipes
---
---
Dessert Recipes
---
No Bake Recipes
---
Snack Recipes
---
Drink Recipes