On the weekends, I love waking up before everyone else in the house and making a batch of gluten free muffins for breakfast. I will usually check out what leftover fruit or vegetables we have in the refrigerator to decide what I want to make, but of course we have our tried and true favorites that we eat again and again and I'm sharing those with you today.
I have baked hundreds of batches of gluten free muffins over the years and I want to you get all the benefit of my experience, so be sure to check out all my tips and tricks below.
Jump to:
How to prepare gluten free muffins
Muffins have a special method of mixing and baking to make them turn out every time - it's called the muffin method.
To mix with the muffin method:
Combine all of the dry ingredients in one bowl.
Add the egg to a second bowl and beat it to incorporate lots of air.
Combine the remaining wet ingredients with the egg.
Then add the wet ingredients to the dry ingredients. You will want to fold the wet and dry ingredients together by hand until they are just mixed, this usually takes about 10-15 strokes.
The second part of the muffin method involves the baking temperature. Starting the oven out at a high temperature causes the outside of the muffin to cook quickly, then as the center cooks it pushes the tops up to create beautiful domes.
Tips to making perfect gluten free muffins
Measure your flour correctly
The most accurate way to measure ingredients is with a kitchen scale. If you don't own a scale or prefer to use measuring cups, then make sure to spoon and level your flour.
Spoon the flour from the container into your measuring cup and level off the top with the back of a knife. Never scoop the measuring cup into the flour or pack the flour down into the cup. Too much flour equals dry or hard baked muffins.
How to avoid gummy gluten free muffins
Muffins can turn out gummy when they have been mixed too much. But too much moisture can also lead to gummy muffins. If the culprit is too much moisture, bake a little longer should solve the problem. Excess moisture from fruit could also be the issue, but a little extra baking time should help.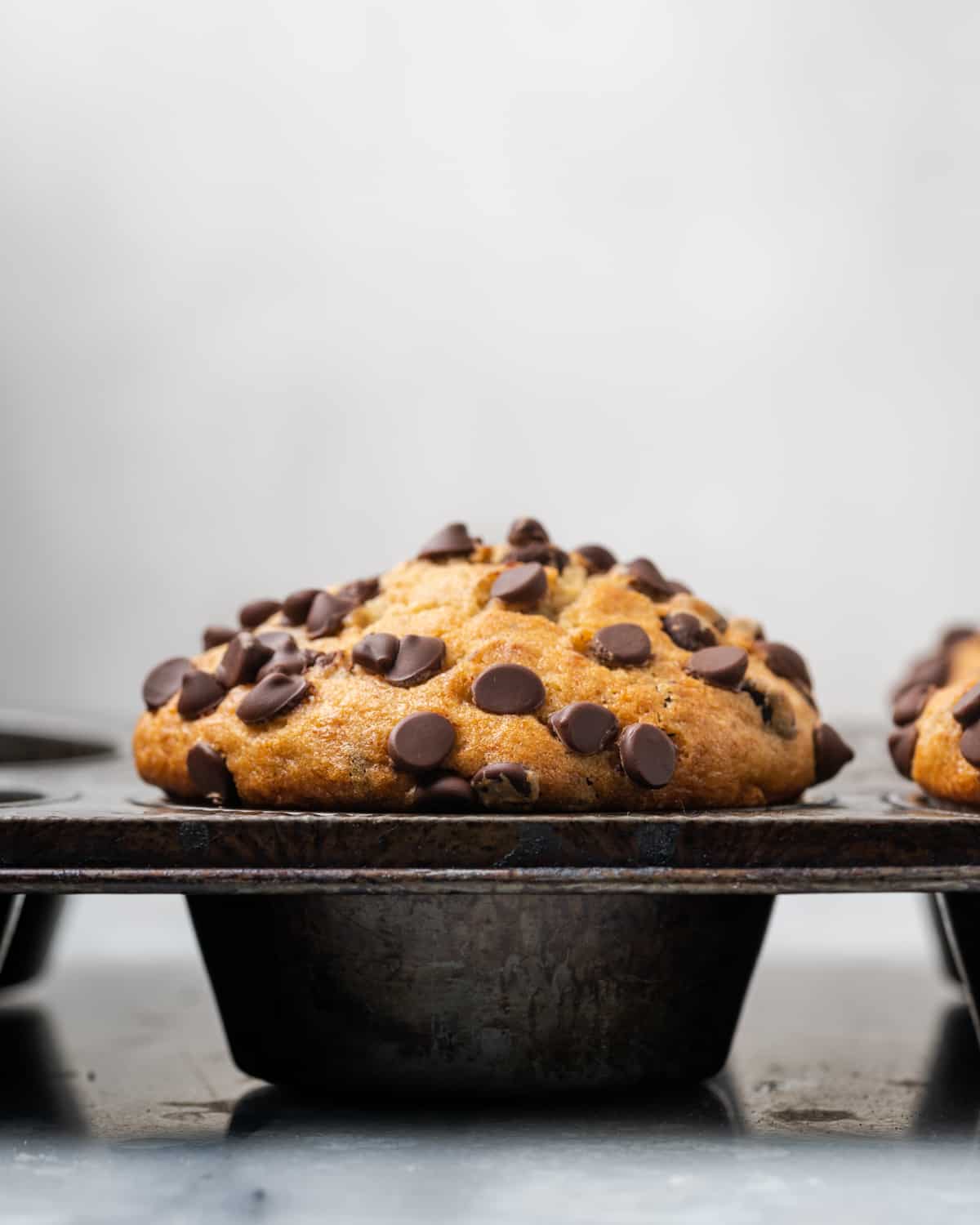 How to avoid dry gluten free muffins
Dry muffins are usually caused by too little moisture. Either the amount of liquid added was insufficient or the flour was incorrectly measured (see above).
Avoid soggy bottoms
After your muffins have baked, it's okay to leave them in the pan for a few minutes. The heat from the pan will continue to cook the muffins. But if you leave them too long, you will notice the bottoms become wet. The change in temperature causes condensation to form in the bottom of each muffin. To avoid this, remove the muffins from the pan after 10 minutes and move them to a cooling rack.
Recipe FAQs
What gluten free flour is best for muffins?
You will get the best outcome using a gluten free 1-to-1 flour blend, sometimes called measure for measure or cup for cup depending on the brand. These gluten free flour blends are comprised of rice flour along with other starches, like potato or tapioca, and usually include an ingredient like xanthan gum which mimics the binding qualities of gluten. I prefer Bob's Red Mill gluten free flour for my baking.
Can you just replace flour with gluten free flour?
A lot of people will tell you it's just that simple, but unfortunately it's not true. Gluten free flour absorbs moisture differently than wheat flour. It is also a little heavier and can sometimes struggle to rise during baking. For the best results, you want to use a recipe (like the ones below) that have been created and tested with gluten free flour.
How to freeze muffins
Cool muffins to room temperature. Then wrap each muffin individually in plastic wrap. Place wrapped muffins in an airtight freezer container and freeze up to 3 months.

When ready to serve, let the muffins thaw to room temperate and reheat in the microwave for 30-60 seconds.
Recipes for the best gluten free muffins
More breakfast recipes to consider:
If you try this recipe, please leave a 🌟🌟🌟🌟🌟 star rating and let me know how you liked it in the comments below.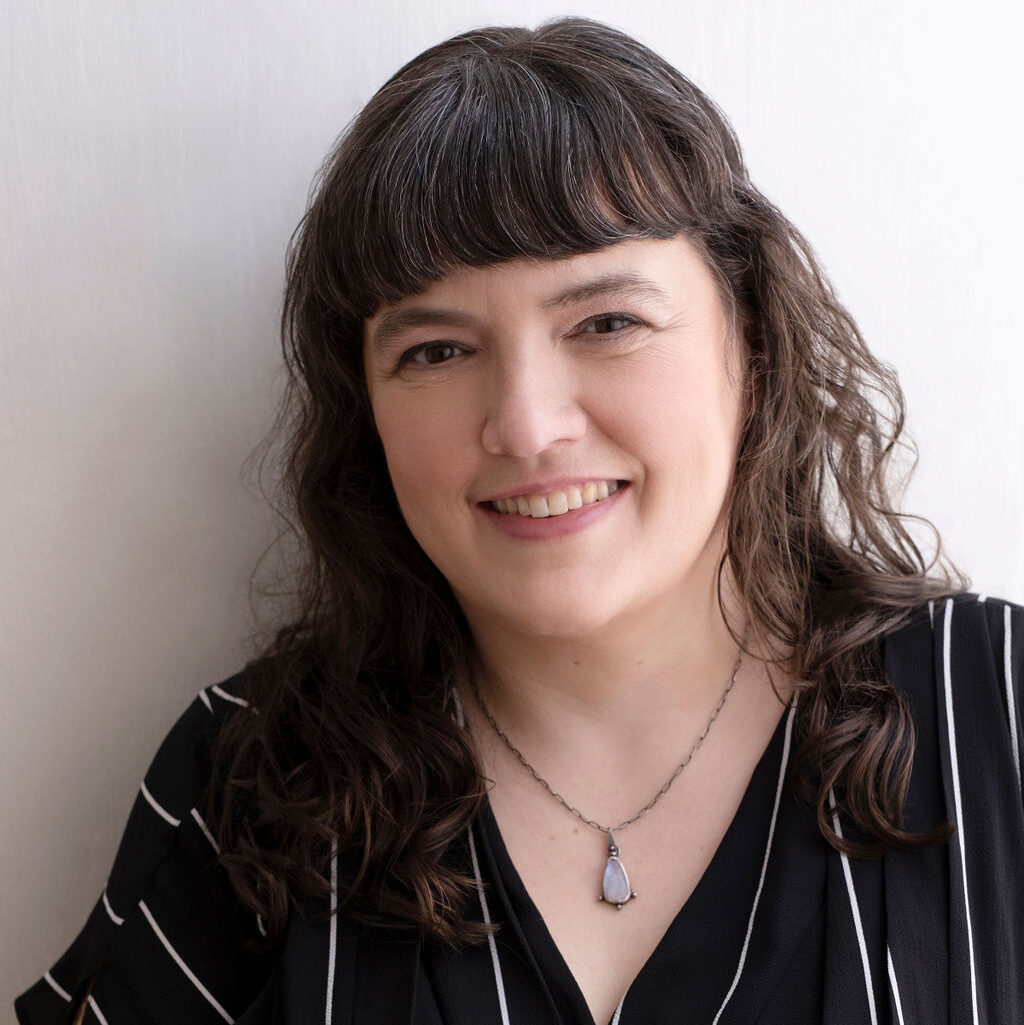 Tiffany is the recipe developer, stylist and food photographer behind Well Fed Baker. As a lifelong baker who had to go gluten free and dairy free in 2016, Tiffany strives to share allergen friendly recipes that never feel like they are free from anything.